---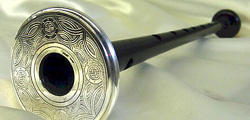 The Medalist pipe chanter offers the ideal instrument for any level of serious
player. It is perfectly pitched for solo playing. It is ergonomically designed for comfortable playing. Medalist players have less to worry about. It is the reason why you play the bagpipes. The Medalist has consistent tone and volume throughout the scale. All good reeds work well in Medalist pipe chanters. Leave your tape in your sporran.

We choose only the finest close grained wood and we have developed our finish to make The Medalist the smoothest & best finished pipe chanter on earth.

---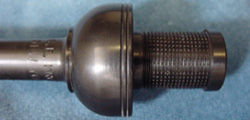 We put the same care and attention into these as we did with the Medallist pipe chanter. We understand that people want a quality sound from their plastic chanter, not just volume and affordability. We have specifically designed it to sound great with as many reeds as possible.

---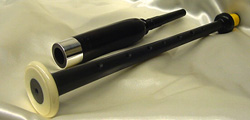 Our long practice chanters have bagpipe pipe chanter hole spacing, and are pitched very true. They do not have the fake sound holes at the bottom.
Visit Practice Chanter Gallery >






Listen to Jim McGillivray play our traditionally crafted pipes.






Charley Kron, master pipe maker and Principal of C.E. Kron & Co. talks about the business of pipe making and the growing demand for quality drones and chanters in the US.
read interview

>